State-of-the-art computer controlled vacuum furnaces and vacuum Sinter-Hipping furnaces assure complete control of sintering conditions. Quotes generally within 4 working hours of request. Orders are typically shipped within 5-8 working days.
Cutting Tools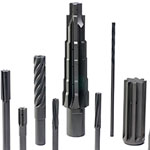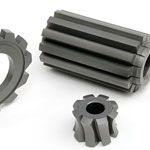 Blanks can be manufactured for your specific requirements using any of the grades we offer. Our experienced operators, using CNC and manual equipment, can manufacture nearly any blank you require.
Read More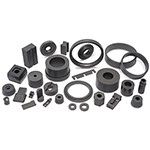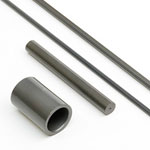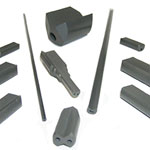 Standard gundrill extrusions up to 12.2" long are available in diameters ranging from 0.098" to 0.770" OD and are available with three different coolant hole geometries.
Read More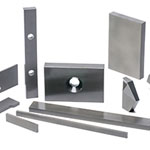 Flat blanks are available from H.B. Carbide in all carbide grades. They can be used for wire EDM, knife blanks, form tools, rings, and washers.
Read More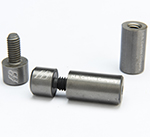 H.B.Carbide offers threaded preform with eliminated steel plugs. These preforms are threaded to a usable size, coating friendly and can be offered without additional lead times.
Read More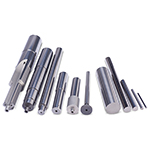 H.B. Carbide Company has the capability to centerless grind diameters to h6 tolerance.
Read More