December 17, 2015
Dave Rydberg joins Star SU as Gear Tool Technology Engineer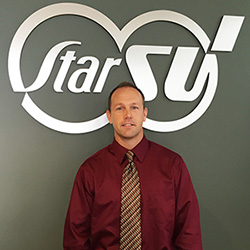 HOFFMAN ESTATES, IL., December 17, 2015— Star SU of Hoffman Estates, IL has appointed Dave Rydberg as Gear Tool Technology Engineer for its Cutting Tool division.
In his new role, Dave will join the Star SU engineering team in continued development of gear tool applications, tool design, manufacturing, and advanced engineering.
Dave brings a wealth of experience in the gear industry, including the last 20 years in engineering roles with Gleason Cutting Tools Corp., Rockford, IL.
Dave earned a Bachelor of Arts in Mathematics from the College of St. Francis in Joliet, IL.