July 1, 2014
IMTS 2014: Representing Machines & Cutting Tools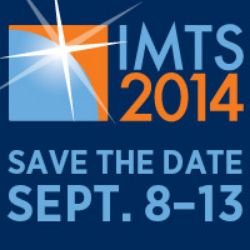 IMTS 2014 is just around the corner. AMT's updated show website can help you organize your plans. There are links for registration, hotels and parking. "My planner" will help you locate exhibitors on the floor plan and add them to a follow-up list so you can maximize your time at the show. Many listings with in the exhibitor guide contain information regarding machine tools and tools that will be featured in the booths. Watch a machine video or glance through product news as you make your must see list.
Quick Facts
Name of Show: IMTS – International Manufacturing Technology Show
Show Dates: September 8-13, 2014
Show Location: McCormick Place, Chicago, IL USA
Show Sponsor: AMT – The Association For Manufacturing Technology
Star SU will once again have two booths this year – one in the gear pavilion in the north hall and another in the west hall among cutting tool manufacturers.
In N-6924 you'll see the following:
Interactive Touchscreens and iPad presentations of Star SU's full line of product and technology offerings IMST visitors can explore independently or via direction of a Star SU representative to walk through our complete machine tool, cutting tool and tool services offerings from the brands we represent including Star Cutter Company, Samputensili, Bourn & Koch, Federal Broach, FFG Werke (Huller Hille, Hessapp, Modul, Jobs Machine Tools, VDF Boehringer and Witzig & Frank), HB Carbide and Sandvik Coromant.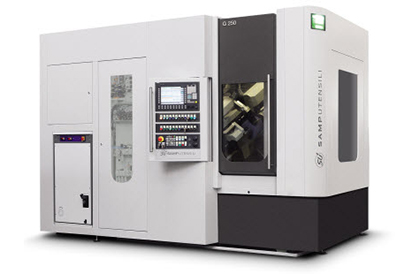 Samputensili G250 vertical grinding machine Star SU offers the Samputensili G250 vertical grinding machine that has been developed for very low cycle times and top-quality and efficient mas production of gears with outside diameters up to 250 mm and shafts with lengths up to 550 mm. Watch a video demo, learn more about the machine and plan to visit our exhibit by going to our Gear Grinding Machine page.
Star NTG Linear machine with Robot Load The NTG-4L showcases the latest in technology offered by Star, where precision comes standard. This state of the art, five axis tool and cutter grinder was engineered to manufacture complex cutting tools in high and low volume applications. Design features include a mineral cast base for increased damping and thermal stability performance. All three linear axes are driven by linear motor technology, which eliminates almost all elasticity, backlash, friction effects, and drive chain vibration found in typical ball screw and belt driven designs. Both of the NTG-4L's rotary axes are have integrated torque motors for high and precise toques at optimal speeds.
The machine is ideal for high mix, low volume jobs due to it quick setup and stability. For the high volume manufacturer, an optional robust automation package centered around a Fanuc LR Mate robot allows or an increase in productivity, without sacrificing quality. Partnered with NUMROTO software, the NTG is ready for the daily grind. Engineered and made in the USA, Star stands behind their product with world class service performed by factory trained technicians. The NTG-4L from Star is designed and tested to have years of worry 5200 Prairie Stone Parkway Suite 100 free production. Learn more about the NTG, request a quote and plan to see it at IMTS or visiting our tool and cutter grinders page.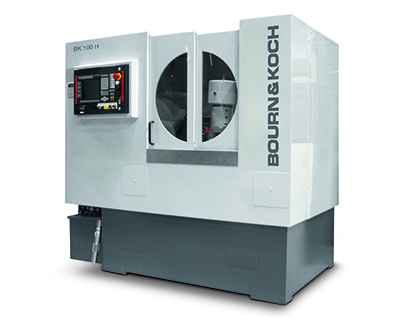 Bourn & Koch 100 H CNC horizontal hobbing machine Hob multiple gearings on workpiece with single setup. Learn more about the 100 H, request a budget quote and plan to see it at IMTS by visiting info.star-su.com/100h.
Bourn & Koch 25 H CNC horizontal hobbing machine Bourn & Koch's 25H Horizontal Hobbing CNC Machine hobs shafts, gears, and special parts up to 25 mm in diameter without hydraulics leaving minimal wear parts.
Gear cutting tool solutions Star SU not only carries a wide variety of new gear cutting tools we also offer precision tool re-sharpening services and advanced coatings, including Oerlikon Balzer's Alcrona Pro, which can extend the life of your tools and lower your costs. Need more help managing your tool room? Let Star SU monitor the life cycle of your tools and re-sharpen, re-coat and replace them as needed. Visit our gear cutting tools page and request a meeting with us to discuss how we can help you with your gear cutting operation.
Star SU is also the national channel partner for Sandvik Coromant's line of Indexable Gear Milling Solutions in the Americas. Learn more by visiting us at IMTS or going directly to our indexible gear milling tools page.
In W-2258 you'll see the following:
Gundrills
Star SU carries a full line of gundrills and deep hole drills, including: single flute gundrills; solid carbide single flute gundrills; two-flute two-hole gundrills; double jet gundrills; double crimp gundrills; and bi-tip gundrills.
Solid and Brazed Construction Carbide Drills & Reamers
We offer a wide range of precision solid carbide drills and reamers, including: solid and braze construction carbide drills and reamers; core drills; Super Round Tool (SRT) reamers; valve guide reamers and multi diameter cavity machining tools.
Carbide Blanks & Preforms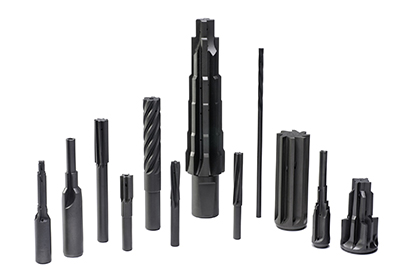 Star SU offers a wide variety of tungsten carbide blanks and preforms from H.B. Carbide. Using only the highest quality raw materials and employing state-of-the-art, computer controlled vacuum furnaces and vacuum Sinter-Hipping furnaces, these cemented carbide preforms can be used for cutting tools, dies and wear parts in a variety of specialized applications.
With more than 1,900 exhibitors, IMTS 2014 will provide many enticing reasons to visit Chicago. Join an expected crowd of more than 100,000 industrial decision makers from more than 112 countries at the show and get ideas 5200 Prairie Stone Parkway Suite 100 and find answers to your manufacturing problems and challenges. Most importantly, learn ways to stay ahead of your competition. It doesn't hurt that Chicago is also home to great restaurants, sporting venues, museums, the Magnificent Mile and a gorgeous lakefront.