June 10, 2014
Star SU and FFG Werke GmbH extend successful cooperation
Companies sign sales and service partnership contract for VDF Boehringer, Hüller Hille, Hessapp, Modul, and Witzig & Frank machine tool brands in the Americas
Hoffman Estates / Goeppingen, May 6, 2014 – Star SU, LLC, based in Illinois, and FFG Werke GmbH, a German machine tool manufacturer, signed a contract extending their partnership for machine tool sales and service in the Americas. Having worked together successfully with FFG's Modul hobbing machines brand, selling gear manufacturing equipment for more than 20 years, the Star SU portfolio now also covers VDF Boehringer and Hessapp turning machines as well as Hüller Hille machining centers and Witzig & Frank multi-way, multi-spindle machines. The partners anticipate substantial synergies based on Star SU's extensive footprint in the US, Canada, Mexico and Brazil, and its strong ties into the automotive and truck, tier supplier, energy and other industries, combined with the technological expertise and application knowhow of FFG's brands in the target industries.
David Goodfellow, CEO of Star SU, expects that his customers in the Americas will benefit substantially from the new portfolio: "In the past, we proved that, together with our German partners, we can deliver the right solution, at the right time and quality, and secure long-term productivity with our highly skilled service team. We have thus become a reliable and innovative partner for the automotive industry, tier suppliers, and other manufacturers across the continent, especially for transmission component applications. I am excited to present this new range of high-end manufacturing technology brands for turning and milling applications to our customers." As full-range partner, Star SU is able to handle entire projects for FFG products, from the initial request to import, on-site installation and commissioning, including financing and leasing services, all in local currency. Besides manufacturing and engineering capacities for precision tools and machinery, Star SU has 6 service centers in the US, Mexico and Brazil and a total of approx. 500 employees.
The American market is of strategic importance for FFG, says Martin Winterstein, Vice President Sales & Marketing: "Apart from strengthening our service capacities for our installed base in the Americas, we see considerable potential in various industries. Whether it's automotive and truck components, or applications in the energy, rail, agricultural or engineering sectors, we are sure that Star SU is the right partner to bring our solutions to the growing North and South American markets." FFG Werke GmbH's manufacturing base in Germany comprises four manufacturing plants and more than two hundred years of metal cutting knowhow. At the IMTS in Chicago, starting September 8, 2014, Star SU and FFG will present the extended portfolio to the general public.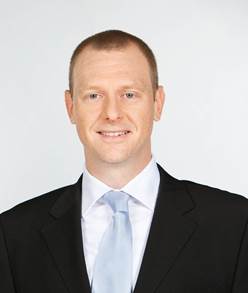 VP Sales & Marketing at FFG Werke GmbH: "We see considerable potential in various industries, and we are sure that Star SU is the right partner to bring our solutions to the growing North and South American markets."