March 23, 2015
Star SU China Introduced at CIMT 2015 Beijing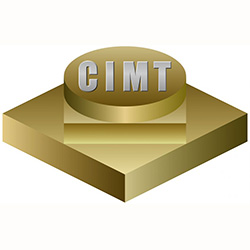 Samputensili and Star Cutter introduced its cooperative brand Star SU China at CIMT (China International Machine Tool Show), the largest and best-known international machine tool exhibition in China, taking place from 20th to 25th April 2015 at the New China International Exhibition Center in Beijing.
This year's CIMT show coincided with a major milestone in Samputensili's history: the 20th Anniversary of our office in Beijing. Indeed, Samputensili has been active in China since 1995. In 2015 the decision was made to further strengthen our local presence and join forces with our long standing partner Star Cutter. The aim is to extend the existing fruitful co-operation in North and South America to the Chinese market and bring greater productivity to our customer and partners. The new joint-venture, Star SU International Trading (Shanghai) Co. Ltd., operating under the Star SU China logo, will assume all sales and service-related activities for cutting tools and machine tool technology of both companies.
At CIMT 2015 we will present our new corporate identity in Hall W3, Booths 203 and 251, and display the following products:
– The Star NTG-4L five axis tool and cutter grinder, engineered to manufacture complex cutting tools in high and low volume applications, for workpieces with a maximum diameter of 100 mm and a maximum length of 200 mm. Main features include NUMROTO software, full linear motor and direct drive technology and a 22" user interface display.
– A wide selection of gear cutting tools, round tools, carbide preforms and blanks as the perfect complement for your most demanding manufacturing tasks.
Come and visit us in Hall W3, Booths 203 and 251: we are looking forward to meeting you there!

Dates: April 20-25, 2015
Show Sponsor: CMTBA – China Machine Tool & Tool Builders' Association
Show Location: China International Exhibition Center – Beijing, China
Website: www.cimtshow.com
Event Details: China International Machine Tool Show (CIMT) sponsored and organized by China Machine Tool & Tool Builders' Association (CMTBA) was first launched in 1989. It is the largest and most influential machine tool show in China, and is recognized as one of the four largest international machine tool shows in the world.