August 24, 2015
Star SU Names Hans Grass Vice President Machine Tool Group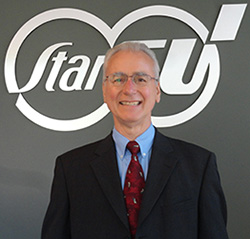 HOFFMAN ESTATES, IL., August 24, 2015— Star SU of Hoffman Estates, IL has appointed Hans Grass as Vice President of its Machine Tool division.
Hans brings 43 years of experience in the machine tool industry, including thirty nine years in management roles – most recently (for 10 years) as Vice President of Engineering for Bourn & Koch, Rockford, IL. Prior to the last position, Hans managed the machine tool operation of American Pfauter as Vice President of Engineering and Manufacturing for 18 years after various management positions at Pfauter. After the Gleason/Pfauter merger in 1996, starting in 2000, Hans managed the sales and service of all European Gleason operations for the North American market as Director of Distributed Products. Hans also served as President for Index Corporation USA from 1998 and 2000.
Hans has gained in-depth expertise of gear manufacturing machine tools as well as milling, turning, grinding and other machine tools.
Hans was educated in Germany with an excellent Pfauter machine tool apprenticeship program, complemented by 3 years of engineering studies.